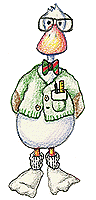 The HelpWeb
A Guide To Getting Started on the Internet
"Knowledge is of two kinds. We know a subject ourselves, or we know where we can find information upon it."
—Samuel Johnson
Hello and Welcome. This guide is intended to help people who are just getting started on the Internet learn their way around. Think of us as a friendly service station that gives out free road maps.
Just click on the buttons on the left to view a topic index that describes the subjects covered in that section of the Helpweb. We offer two other options for finding the information you seek. You may scroll through the Site Guide or search our Helpweb by Keyword.
Images hand-rendered by James Lewis
This site is powered by FREE software, including FreeBSD, Apache, and Perl
E-mail | Web | FTP | News | Common Concerns | History & Jargon | Other Resources | Panic Button | Site Guide | Credits Contact & Info
Another hand-woven web site from

© Copyright 2010 LISCOMPUTERS.
This page is archived at http://www.liscomputers.com/helpweb